The Annuity Solution
Tired of losing money in the stock market?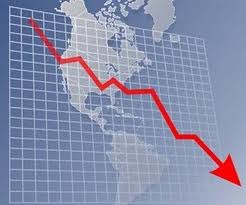 Gut wrenching losses in your 401(k) keeping you up at night?
Remember 2008, when the markets were down 40% and many mutual funds were cut in half.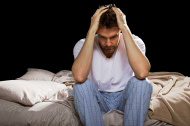 Sleepless nights – Stock Market Losses
With losses like that, you can either get by with half the retirement income you were expecting; postpone your retirement another 8 to 16 years while you wait to get even; or take on even more risk hoping you'll get lucky.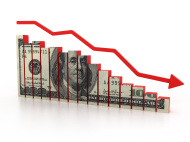 Time is working against you when trying to make up losses!
Market Losses             Return needed for remaining                                                                   funds to get even.
-10%                                                11.11%
-20%                                                25.00%
-30%                                                42.86%
-40%                                                66.67%
-50%                                              100.00%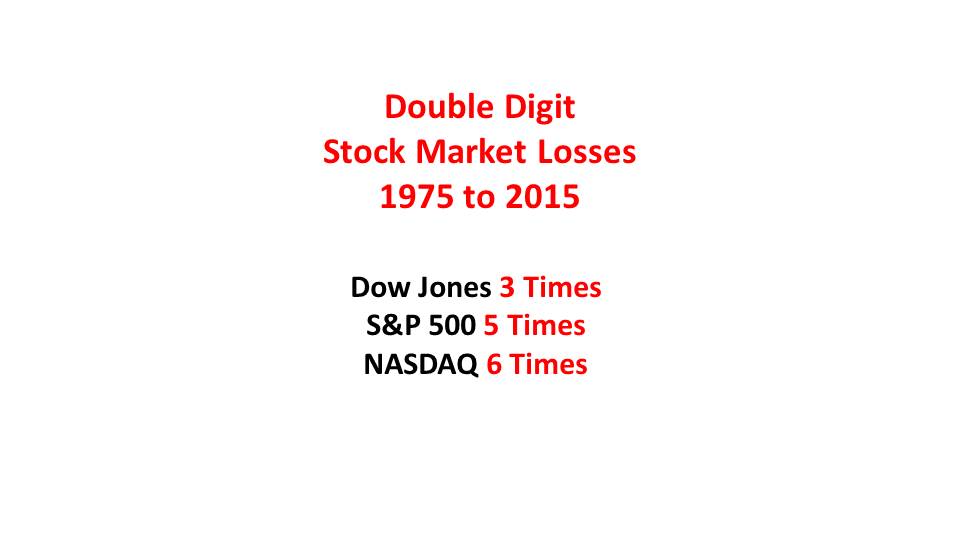 The Fixed Index Annuity (FIA) Solution is for you.
You don't lose money when the markets go down!
You share in market upside when the markets go up.
You'll earn a reasonable rate of return.
Looking for a steady reliable income you can depend on?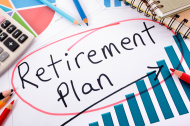 A steady reliable income you won't out live, even if your account balance reaches zero?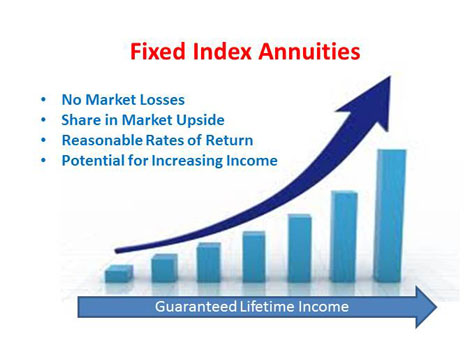 A steady reliable income stream that can increase, but will not go down.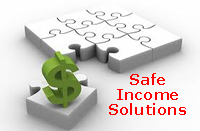 The Fixed Index Annuity (FIA) Solution is for you.
The income stream is guaranteed by an Insurance Company.
Gains are locked in with an annual reset, so you don't give back profits already earned in prior years.
The income stream can only go down if you withdraw more than the guaranteed withdrawal rate. Like a checking or savings account, if you withdraw money, future withdrawals will be reduced.  For example, if the guaranteed withdrawal rate is 5% or 6%, and you withdraw 10%, then future withdrawals will be reduced as there is less money in your account.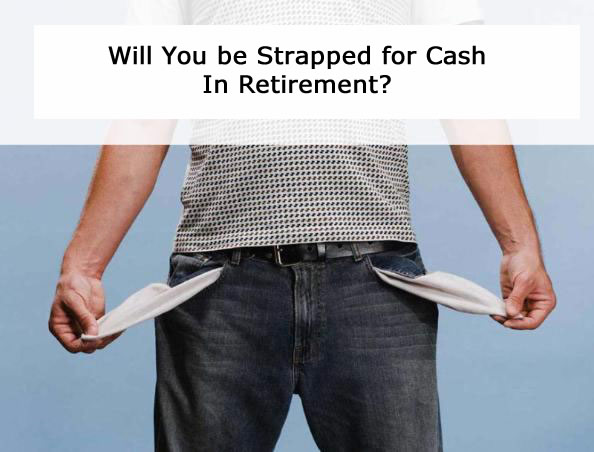 Do you hate paying taxes?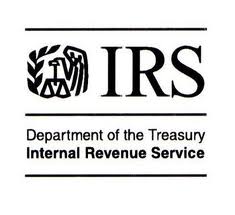 The Fixed Index Annuity (FIA) Solution is for you.
Income taxes are deferred until you decide to withdraw money. No taxes are paid while you grow and accumulate your money.
You benefit from triple compounding, so your money grows faster. You earn interest on your principle, interest on your interest and interest on the tax dollars that are deferred and still working for you.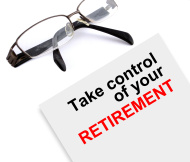 Let us run a tailored illustration for you.  Give us a call at 800-955-7898.  Tell us about your situation.  We'll show you your options, including tax-free rollovers of retirement plans if appropriate.
Know your options and protect your retirement funds from market losses, current taxes and loss of purchasing power.  It's your decision.  We are here to help.
Bruce E. Cox CPA
Retirement-Toolbox LLC
240 Regina Street
Philadelphia PA 19116
800-955-7898
267-731-6706